Restaurant & Service with a family touch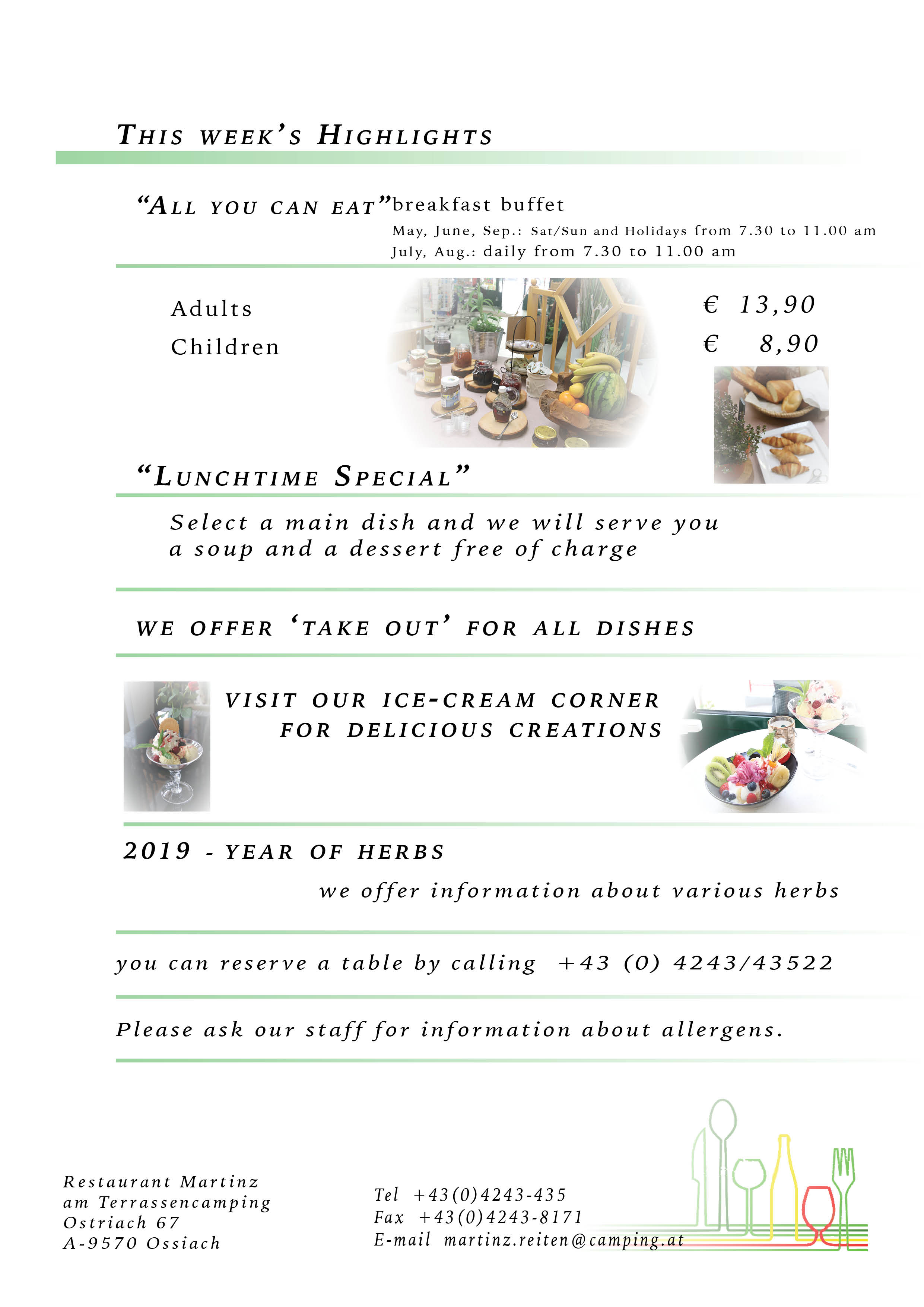 Every time has its cosiness...
In the MORNING » Vital breakfast buffet
Enjoy vital variety at the breakfast buffet in our restaurant with a wide selection of fresh fruit, regional products, and homemade fruit- or herb juices.
At LUNCHTIME » Herbal variety on the plate
We prepare delicious meals with ingredients from our herb garden. The very tasteful variety the region has to offer comes to the table. Pizza-Eck » Whet your appetite for fantastic Italian cuisine.
Sweet AFTERNOON with homemade pastries
Sugary! Our sweet offer ranges from homemade pastries to creamy & fruity ice-cream specialties. Enjoy a cup of coffee on our terrace - and every day will be a special day!
At DINNER » Vital-regional
Kitchen from 12:00 - 9:30 pm | Shorter in low seasons
This is how the evening ends
Our Bar is ideal for cosy get-togethers and enjoying special wines, cool drinks & spirits. Experience the most important sports events live on a screen in a great atmosphere at our restaurant. Spend a memorable time with your loved ones.